The vibrant city of Chicago + the ISTE 2018 Conference = a winning combination. A week later, I'm sitting down to reflect on some wonderful takeaways.
Start to finish, #ISTE18 was an inspiring learning experience, beginning with Chief Executive Officer Richard Culatta's opening keynote. Culatta's emphasis on the importance of making sure all students are grounded in what it means to be contributing digital citizens set the tone for the conference.
My takeaway quote: "Our ability to recognize truth from fiction is essential for the well being of democracy." #digcitcommit
#ISTE18 Sessions
With over 1200 sessions to choose from, narrowing down my choices was a bit daunting! Below are some of the highlights:
Day 1
Global Education Day – Having joined Steve Hargadon and Lucy Gray for their ISTE 2017 highly interactive forum, I already knew Global Education Day would be an awesome start to my #ISTE18 experience. Check out the website for an overview of the event. In my role as co-director of my district's digital citizenship program, I really want to support teachers and students in exploring pathways to global citizenship via organizations such as:
Day 2
Students Won't Stop Fact-Checking Me: Teach Kids to Read News Critically – Definitely at the top of my #ISTE favorites! With Bill Selak directing questions to panel members Vicki Davis, Amanda Dykes,  and Scott Bedley, the session was informative and super fun.
In response to Bill's question on the panelists' favorite fake news activities, here are a few nuggets:
Research Communities – Have students compete for the most reliable source (= process over product)
Fake news has been politicized – truth vs. fiction

Truth vs. fiction bell ringers (Vicki Davis) 

Have students create their own fake news

Have students Photoshop themselves into photos

Fake News Challenge

Challenge students with 3 fake and two true. Media literacy is about "d

iscernment."

National Geographic –

Real or Fake resource
Bill also asked: What is your favorite tool for curating/evaluating digital content?
The Human Mind is the best tool

Google search

Site:edu

Country codes

Image search – download and drag

Use your phone to call…

Call NY Public Library – Call and they will answer.

Call the White House – OMG, Scott Bedley shared how easy it is to call the White House…only days before comedian John Melendez pulled off this prank: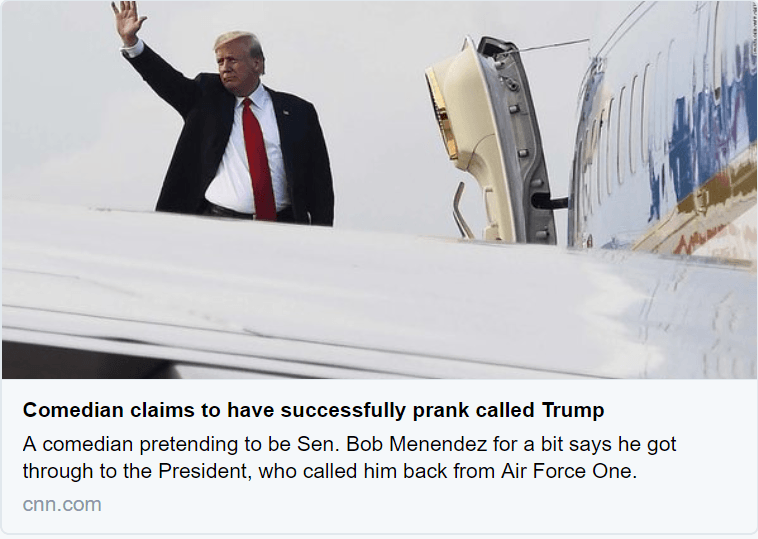 The Google You Might Not Know About – Where to start with all the links shared by Leslie Fisher during this super fast session?! Here are few that were new to me:
How to use the OCR setting that is hiding in Google Drive
An Emoji Education: I will definitely be diving deeper into the awesome resources Tony Vincent shared on the power and possibilities of emojis in teaching and learning! By the end of the session, I understood Tony's statement: "Emojis aren't just cute pictures you can type. They are now a part of the fabric of modern society."
Emojipedia.org:

 You can copy these from your laptop (not limited to phone). Site shows what emojis looks like on different platforms. Two-minute video on upcoming emojis.

Emoji Translate: Check out 7 emoji translator sites via Lifewire.
Emoji Prompts: Oh, I love this site. Created by an educator for a fun class activity.
Day 3
I can't imagine a better way to start Day 3 than attending the ISTE PLNs breakfast. I am deeply honored to be the first recipient of the #digcitpln award. My pathway to this award and to being an advocate for the teaching of digital citizenship started a number of ISTEs ago, when I attended a #digcit PLN (aka SIG) organized by Mike Ribble. Thank you to Nancy Watson, Julie Paddock and Kristen Mattson for your #digcit inspiration and support. And  the journey continues…
Now I See It! Integrating Video Tools into Formative Assessment, Reflection, and Student Media Production – This is the first time Troy Hicks (my National Writing Project friend and digital writing mentor) has presented at ISTE. What a treat! And thank you, Troy, for the very complete website and guiding slideshow.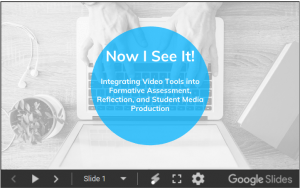 Day 4
#DigCitPLN Meeting – I LOVE being part of this awesome PLN and look forward to ongoing virtual and f2f chats and meetups. Again, a shout out to Nancy Watson, Julie Paddock and Kristen Mattson for your leadership in building this important PLN.
Google Smackdown – Question: What could possibly move even faster than a Leslie Fisher session? Answer: A 60-minute #googsmacked session! No need for me to summarize the ideas and energy; just open the slideshow for a window into the Smackdown.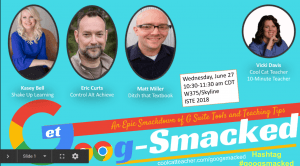 Google Pro Tips: Keyboard Shortcuts, Awesome Extensions, Geek Moves and More – What a fabulous session to end my #ISTE18 experience! This is my first time to hear David Chan speak. I enjoyed both his warm humor and the plethora of Google tips and resources listed on his Doc, starting with Keyboard Calisthenics and ending with Must Have Web Apps.
Four fabulous days of learning, connecting, and networking! The icing on the #ISTE18 cake was rooming with, walking with, debriefing with, dining with, etc., with dear friends (who I hope will be joining me for #ISTE19).
Already looking forward to #ISTE18. Philly, here I come!