Oh, Alaska, I miss you. It's 100+ degrees this week in Sacramento and the air quality is pretty bad. But memories of last week's ocean breezes, stunning mountain ranges, breathtaking inlets, and endless blue skies dotted with eagles are only a photo away. It will be a long time to come before I forget the week-long Seattle-to-Skagway cruise I shared with my daughter.
Friday, July 6 – Departing from Seattle
Lucky me! My daughter lives in beautiful Seattle. So when I mentioned to friend and colleague Cathe Petuya that I would be in Seattle for the 4th of July, she highly recommended that, instead of flying home on the 6th, my daughter and I should board a cruise ship and head to Alaska. And we did.
Saturday, July 7 – At Sea
From walking the many decks, to Zumba classes, to nature talks, to kicking back with a good book, to breathing in the fresh air, a day at sea kind of sets the tone for the trip.
Sunday, July 8 – Ketchikan
Ketchikan is located at the southernmost tip of Alaska's "Inside Passage." Exploring Ketchikan by foot was a wonderful way to start our first day in Alaska. An afternoon kayaking trip was the perfect finish.
Monday, July 9 – Tracy Arm Fjord
Waking up to chunks of ice floating all around us as the ship entered Tracy Arm Fjord and approached Mendenhall Glacier was definitely a trip highlight…as was heading back to Juneau for an early evening whale watching trip.
Although I saw a number of Juneau's humpback whales breaching and blowing, my iPhone photo-taking skills did not do the sightings justice, but, if you look closely, you will see a pod of orcas. Our captain was over-the-top excited about the orcas. He shared that he could always count on whale sightings; orca sightings he could not guarantee.
Tuesday, July 10 – Skagway
Skagway marks the cruise's farthest point north and is where the great Klondike Gold Rush lives on through its restored 19th-century buildings and its historic railway. A short bus ride out of Skagway and we were off on another kayaking adventure.
The return trip to Skagway via the historic White Pass Railroad provided a window into the Gold Rush, with Chilkoot Trail visible during most of ride.
Wednesday, July 11 – At Sea
Sailing the Inside Passage on our way to Victoria, British Columbia.
Thursday, July 12 – Victoria
Victoria is a jewel of a city! So inviting, so walkable (I hit 30,000 steps on my fitbit by nightfall).
Friday, July 13 – Back in Seattle
I can still remember the day Alaska joined the union (January 3, 1959). My teachers did a happy dance because Texas was no longer the biggest state. But until this trip, I hadn't thought about just how much bigger Alaska actually is:
You could fit Texas into Alaska 2 times! One-fifth the size of the Lower 48, Alaska is bigger than Texas, California, and Montana combined!" How Big Is Alaska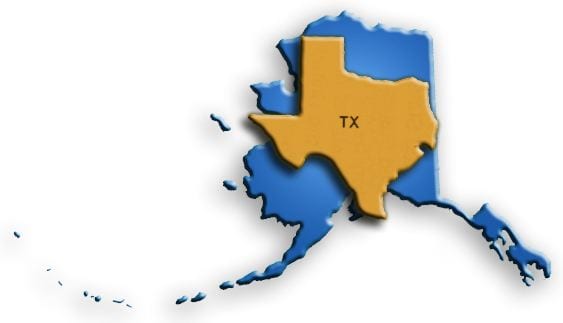 Wait, how big is Alaska?
You could fit California into Alaska 4 times!"
Yes, it's been hot this week in Sacramento, with possibly some record-breaking temperatures predicted for next week. But I will be able to pull from treasured memories of a beautiful trip and enjoy the feeling of contentment that comes from traveling to new places.
"People don't take trips… trips take people." John Steinbeck