Next month I will return to Holland for my 4th Cycle Tours bike & barge trip with Holocaust survivor, author, and community activist Hannie Voyles. Having recently turned 86, Hannie has proclaimed the 10-day tour/ride/learning adventure to be the last she will lead.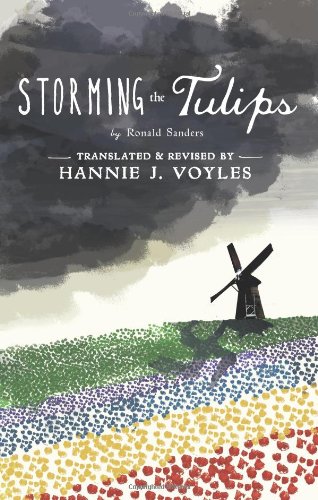 At a time when anti-semitism is on the rise and findings from a recently released survey show that many adults, especially millennials (18-32), lack basic knowledge of what happened during the Holocaust, supporting Holocaust education is more important than ever.
I'm proud that my school district includes the Holocaust in their history/social science curriculum, and that many middle school English/language arts teachers introduce the topic to their 7th graders through the Diary of Anne Frank.
I too was a 7th grader when I read Anne Frank's story. Sixty years later, Anne's story, words, and images remain in my heart. Her diary made visible to me the impact of propaganda and hate in ways the staggering statistics of  the Holocaust could not. They were too unthinkable, unspeakable, unimaginable to a 12 year old – and still are.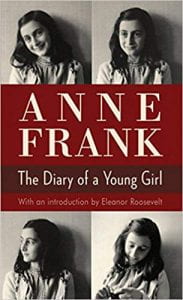 In many ways, Anne's story was life-changing, starting me on a journey that led to attending the Shoah Institute (back when it was on a backlot of Universal Studios), joining the TOLI Holocaust Educators Network, making the pilgrimage to Manzanar, initiating the Time of Remembrance Oral Histories Project, joining humanitarian Carl Wilkens for a journey to Rwanda – and, of course, inspiring me to join Hannie for three previous bike & barge journeys.
And there is a direct connection between Anne's story and Hannie's story. In 1940, when the Nazis stormtroopers "stormed the tulips," Anne and Hannie lived in the same neighborhood and attended the same school.
"Anne Frank was just a few years older than I was. I remember seeing her on the streets and at school, laughing and playing like ordinary children did before the Nazis invaded our country and stole our neighbors, our friends, our food, our hope, and our dignity. She was just another student, just another girl, just another child of our community." Hannie Voyles
To bike across Holland with Hannie is an unforgettable experience. There is not an hour that goes by that she does not share an insight or a memory from a town, a street, a building, a field, a monument, etc. In a way, Hannie's sharing her stories of survival and resilience is like "reclaiming the tulips" by not allowing some of the darkest hours of Holland's history to be forgotten.
Our journey will begin on the evening of June 8, when we board the Liza Marleen barge, have dinner and unpack, and then take our first ride, a short one around the Amsterdam port area to make sure we're good to go with our bikes first thing in the morning. Each evening, in a different port and after a full day of biking across the southern part of Holland, we'll return to the Liza Marleen for dinner, spend a little time recapping the day, plan for the next day, perhaps take a short evening walk or ride, and eventually head to bed – with much anticipation for the next day's ride.
This year, I promise to post a daily photo journal of my 2019 Holland with Hannie adventure. #HollandWithHannie.