Even higher on the New Year's resolutions list than weight loss is my wish to improve my photography skills. In a nutshell, I suck at taking both stills and video. The more I watch well crafted digital stories, the more I recognize the need for some major video tips and tricks! I am therefore very glad to have access to the three resources in particular:
1.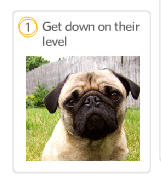 Kodak's site boils it down to 10 tips, with an accompanying animated visual for each tip. I wonder if anyone else needed Tip 6's simple explanation on how to lock down a shot as much as I did!? A very kid-friendly approach – perfect for me :-). The interactive demos are great too (although it took me five attempts to master the rule of thirds tutorial).
2. Atomic Learning also comes to the rescue of the camera challenged with their Video Storytelling Guide. Although a fee-based program, for those who want to sample before committing, you can have a 15-day free trial, during which you could walk your students through the video tutorials that cover everything from basic shots to basic and/or more sophisticated lighting techniques – and after which, you will probably want to become an Atomic Learning member! Tons of great tutorials including many freebies, such as the online storyboard.
3.
I hope during the New Year to share more tips and tricks from the wonderful Krishna Harrison-Munoz, the videographer I have the privilege to work with in the DOLCHE project. As soon as she thinks through some copyright issues on how to best make available parts of her original Roadmap for the New Video Producer materials, I will post some sample tutorials, including my favorite: How to make a video that stars a talking dog.