This year I've decided to add Photo Story 3 to my workshop offerings.  I don't know why I've waited so long to introduce teachers and students to this extremely user-friendly program.  For a number of reasons (and I'll limit myself to five), it's a great beginning step into filmmaking and the art of digital storytelling.
Reason #1 – It's all about the Next button! Yep, once you've uploaded your pictures, you basically just 'next' your way through this program.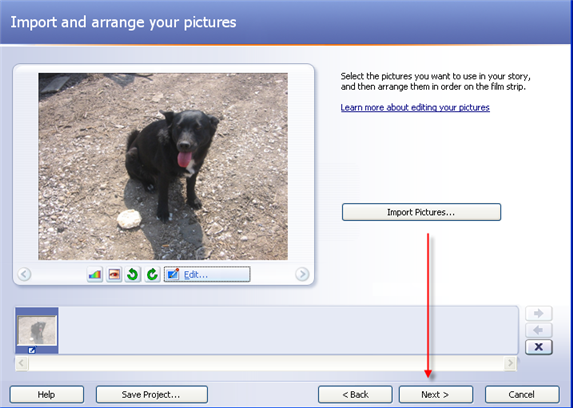 Reason #2 – Panning effects – If you're a Ken Burns fan, you've got zooming and panning tools at your fingertips.  In fact, random panning and zooming are the default setting. You can, of course, turn off this effect for all or for individual pictures – or customize your pan (click on the Customize Motion button, click in Specify start and end position of motion box.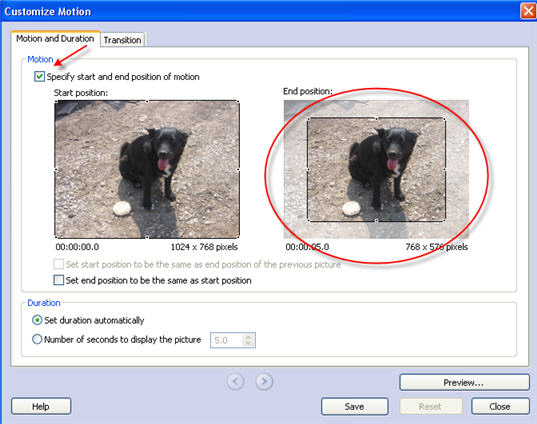 Tip: If you"re using Movie Maker 2 and are bummed about not having a "Ken Burns Effect" (Windows XP) or find the Vista panning effects a bit limiting, you can easily bring a still image into Photo Story 3, add the panning and zooming effects, and then import that image into your Movie Maker project. Easy-peasy!
Reason #3 – David Jakes' video tutorials and handout – Short and excellent!  What if you wanted more information on zooming and panning? Check out Adding Pans and Adding Zooms.
Reason #4 – Concerned about copyright issues for music? Not to worry, PS3 has you covered with a built in music selections to choose from that allow you to select the properties that best match your story. Or you can upload MP3 files. Start with Jamendo.com if you're looking for copyright, royalty-free music.
Reason #5 – It's a FREE  download from Microsoft.
Need more convincing why PhotoStory3 is a great program?  Checkout some classroom samples from Paul Hamilton's Universal Design for Learning wiki. And if you have samples of student-created PS3 projects,  I would love to add them to the filmmaking resources page of Toolkit4blogwalker!