Attending Sacramento City USD's No Time to Lose – A Professional Conference to Activate Change for LGBTQ Youth was a wonderful way to end the work week. This was my second time to participate in this annual event, so I already knew the conference experience would remain in my thoughts over the weekend – and for a long time to come.
Superintendent Jorge Aguilar set the tone for the conference with his opening comments. After referencing the district's commitment to strive for "equity, access, and social justice," he stated:
"When you treat data with utter respect – as representing a child or family – data can take us into a humane body of work."
In a time when test scores remain a mandated focus for public schools, it was inspiring, instead, to hear a superintendent raising awareness over the staggering bullying statistics that LGBTQ youth deal with, as shown in this recent infographic from GLSEN: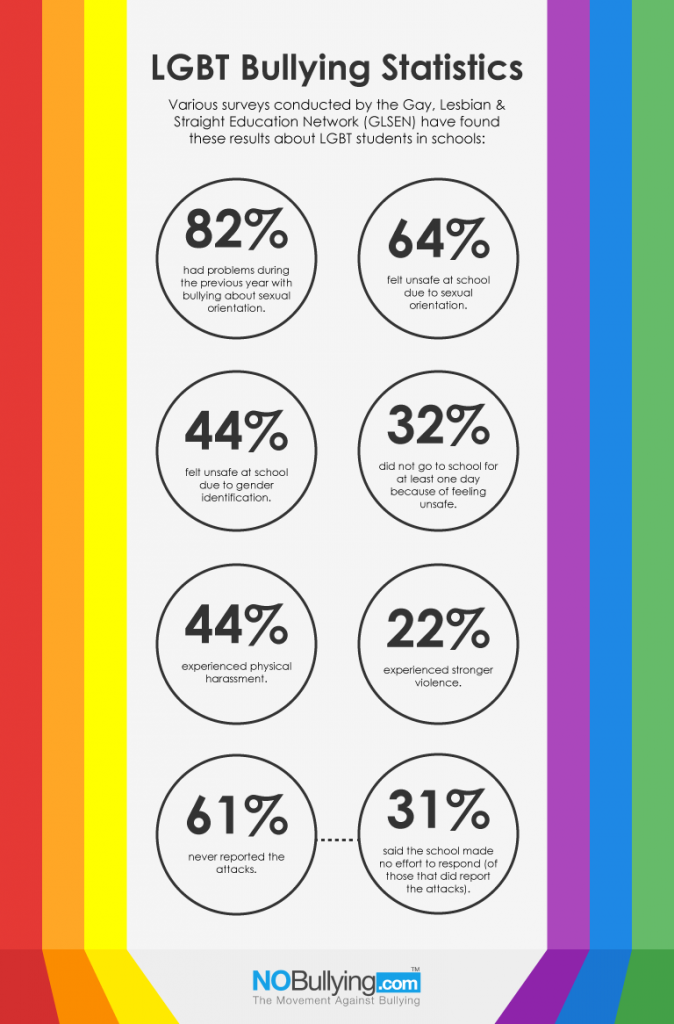 The power of the No Time to Lose Conference starts from the moment you pull into Sac City USD's parking lot, where you see not only the Serna Center (district office) but also a second building, the Connect Center:
"The SCUSD Connect Center is a centralized Student Support Center that serves as a "gateway" to critical support services for students and families in our school district.  It offers an innovative solution to addressing the health, wellness and educational needs of SCUSD's children, youth and families. This central hub is designed to increase coordination of services by providing a single, easily identifiable point of access and assistance to address the social, emotional, and health needs of all students."
A shoutout to SCUSD for making it so easy for students and parents to find a wide range of much-needed family services. In addition to the Connect Center, SCUSD also supports the work of the Gender Health Center, a short drive from the district office. The Gender Health Center "is a non-profit organization meeting the counseling needs of the WHOLE community in Sacramento and the surrounding areas by making our services accessible to the most under-served communities, including the LGBTQQI community and focusing on the "T" or transgender."
Throughout the conference, speakers from within and outside of SCUSD drew attention to the needs of our LGBTQ students and invited input from the audience. For example, Sacramento psychiatrist Dr. Swati Rao referenced the GLSEN infographic (above), drawing our attention to the fact that the majority of LGBTQ students feel that "schools are unsafe and unwelcoming." She also shared that, thankfully, verbal harassment of LGBTQ youth is on the decline, due in large part to GSA clubs, supportive teachers, anti-bullying programs, and the integration of LGBTQ stories into the curriculum (per California Senate Bill 48).
Every speaker deepened my awareness of the need for students, teachers, and community members to understand the importance of being an "ally."
"An ally is an individual who speaks out and stands up for a person or group that is targeted and discriminated against. An ally works to end oppression by supporting and advocating for people who are stigmatized, discriminated against or treated unfairly." GLSEN Safe Spaces Kit – Guide to Being an Ally to LGBTQ Students
Just like my first No Time to Lose conference, the student speakers and and student panel were the absolute highlight of this year's event. If you were not in attendance, one of the resources shared, the short video below, will provide a window into the world of daily challenges faced by transgender youth:
I look forward to continuing the conversations started with district colleagues who shared the No Time to Lose day with me – and becoming more actively involved in a variety of support efforts and events sponsored by my district, such as the recent LGBTQ Staff Awareness Training, which sparked conversations across school sites and departments.